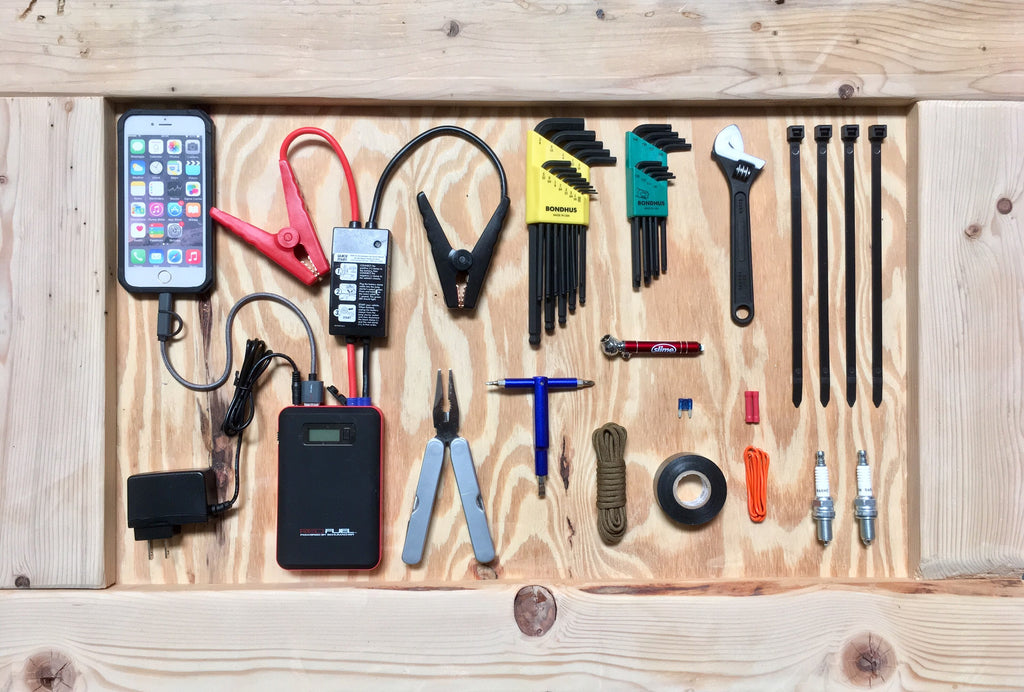 $149.95
$0.00
The Original MotoFAK
The MotoFAK is a first aid kit for your motorcycle, it contains tools and other essential items that will help keep you on the road.
The Original MotoFAK consists of:
- Lithium Ion battery jumper kit with built-in flashlight and phone/tablet charging cable [the smart phone pictured is NOT included!!!]
- Set of ball end hex keys
- Set of Torx keys
- Adjustable wrench
- Multi-bit T-handle screwdriver
- Multi-tool pliers w/wire cutters
- Set of Champion RA8HC spark plugs for most Twin Cam and Sportster models
- Roll of electrical tape
- 24" length of wire, 18AWG
- Insulated butt connector, 18AWG (x2)
- 15A mini fuse
- Mini tire pressure gauge
- Heavy duty cable tie (x4)
- 8' length of 550 paracord
All of the above items come packaged neatly inside a pouch made by a military contractor, it can be strapped to your risers or handlebars, or just thrown into your saddlebag. Don't get stuck on the side of the road, get your MotoFAK today!!!